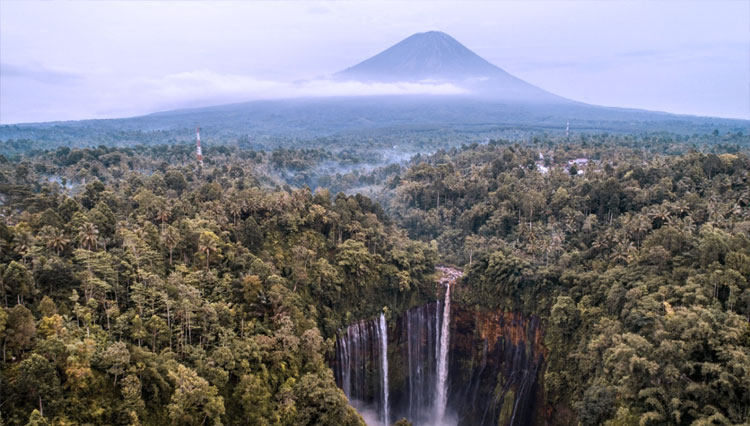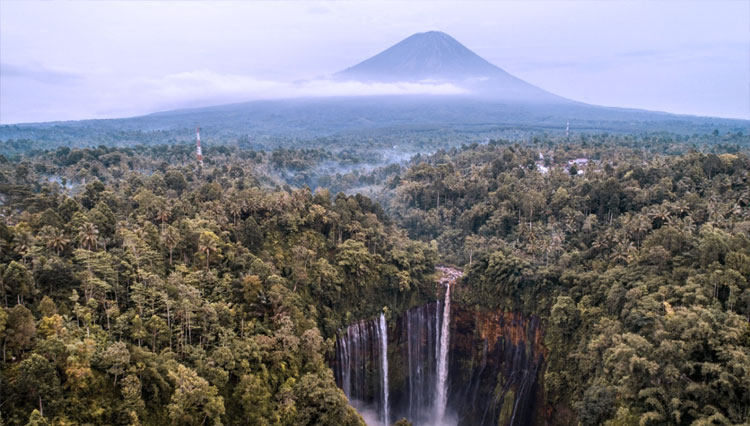 Illustration: a wonderful waterfall. (Photo: Dok. Kemenparekraf)
TIMESMAGETAN, JAKARTA – The new normal was said to be conducted soon in East Java. This means that most of public facilities and tourist destinations in the local area will be reopened soon. As well as those tourist destinations in Mojokerto, East Java.
Mojokerto could be accessed within 2 hours driving from Surabaya. A little far, but once u get there, it's worth the visit. Here are 4 of enchanting destinations you could visit in Mojokerto.
The sleeping Buddha
This gigantic sleeping Buddha statue resembles from what those popular sleeping Buddha statue in Thailand.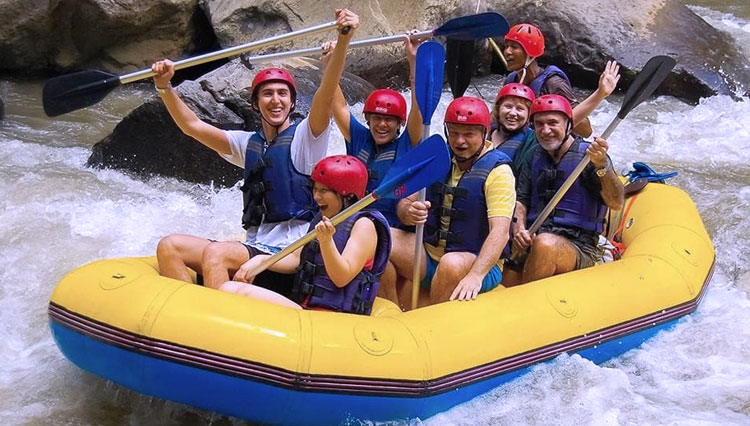 The folk said that this gigantic statue was the third world biggest sleeping Buddha statue in the world. This statue located in Mojopahit village of Trowulan Distric Mojokerto, East Java.
Pacet
People would say pacet as a heaven on earth. This place located in a peak of mountain which gives the visitors a cool climate. There are lots of affordable homestay around the area you could rent to spend your holiday with your loved one.
Pacet, Mojokerto is a outbound park with cool outbound facilities, such as zip lining, hot spring pool, agrotourism strawberry farm, rafting, rabbit satay restaurant and many more.
Dlundung
Dlundung is some kind of natural waterfall with it's beautiful scenery around. The local community will pinch their tent around the area to spend a night and enjoy the place.
You don't need to be worry if you don't bring your own tent, there are local people who rent it for you for a very affordable price IDR 10 K per night.
There is also a beautiful rabbit garden next to the waterfall that you could visit. You only need to pay an admission fee for IDR 15 K each. This place also equipped with lots of food shop to fulfill your growling belly.
Gunung Penanggungan a.k.a Penanggungan Mountain.
This mountain is a perfect place for those who loves hiking. With 1.653 meter height this mountain is very suitable for those beginner hikers. This mountain has a non active volcano that worth to see. You could find lots of beautiful and challenging spot which could raise your adrenaline.
Those are several amazing tourist destinations in Mojokerto which you could visit ater this self quarantine time over. Interesting isn't it?. (*) 
Baca Berita Peristiwa dan Politik terbaru di Indonesia dan luar negeri lainnya hanya di TIMES Indonesia.
| | | |
| --- | --- | --- |
| Pewarta | : | Khodijah Siti |
| Editor | : | Khodijah Siti |
| Publisher | : | Sofyan Saqi Futaki |
| Sumber | : | TIMES Indonesia |