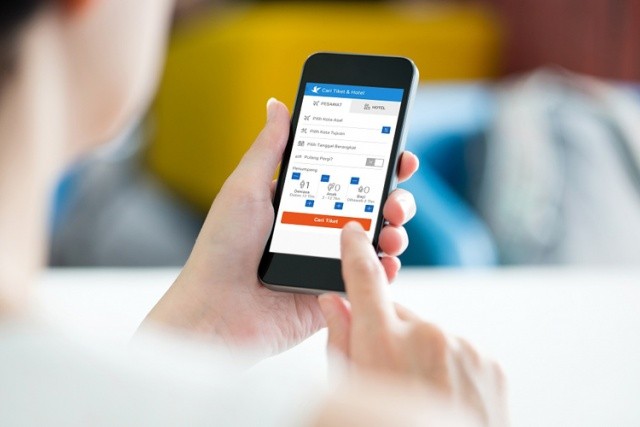 Traveloka, Southeast Asia's largest online travel startup, plans to reach profitability on signs that demand is recovering in Indonesia following the significant impacts of the COVID-19 health emergency on the tourism industry, its president has said.
Demand for travel accommodation was gradually recovering, as seen in the bookings for Indonesian hotels that had reached 75 percent of the pre-coronavirus figure, said Traveloka president Hendry Hendrawan. A positive transaction trend was also seen in its other major markets, Thailand and Vietnam, with transaction volume returning to pre-pandemic levels in Vietnam, and Thailand not far behind.
Hendry said these figures showed that the company was on the path to break even and reach profitability in the near future.
"We are in a position now to attain a stronger financial position compared to the pre-pandemic era," he said on Tuesday at the Tech in Asia Conference, held virtually this year. 
"During COVID-19, we cut a lot of fat, we strengthened our muscle, and we are [coming] out of this crisis as a stronger company," he continued.
The health crisis has battered Traveloka as part of the far-reaching impacts the pandemic has had on the travel industry and related industries around the world, with bookings and revenue falling almost to zero as customers cancelled flights and holiday plans.
Hendry said the company also refunded a combined total of around US$100 million for 150,000 flight tickets.
According to Statistics Indonesia (BPS), Indonesia recorded its lowest hotel occupancy rate of 12.67 percent in April, compared to 53.9 percent in April 2019. The figure improved by 20.26 percentage points to 32.93 percent in August, although this was still a far cry from 54.14 percent in August 2019.
Meanwhile, the pandemic has depressed the global aviation industry as governments around the world closed borders and imposed movement restrictions. The International Air Transport Association (IATA) forecast total losses of $84.3 billion for airlines this year as a direct result of the global health crisis.
However, a Traveloka survey found in June that consumers' appetite for travel was returning, as some domestic destinations remained open. The June survey showed an increase of 16 percentage points in public confidence for travel and outdoor activities, from 29 to 45 percent.
"International travel is still prohibited, but domestic travel is alive and robust," Hendry said, adding that consumers also preferred shorter travel times and cheaper hotels compared to normal conditions. "Thankfully, this trend is playing to our strengths and we [have] benefited from this shift."
In July, Traveloka announced it had raised $250 million to buffer the impacts of the coronavirus crisis.
Hendry said that the capital fund would be used to grow the company beyond its travel business, such as expanding its virtual activities and lifestyle platform, Traveloka Xperience, and its digital payments service, Traveloka PayLater.